Skip to Content
The Perfect Shower for Your Home
Have you been dreaming about the perfect shower? Our team at Level Up Baths installs durable, beautiful showers in Columbus, Cincinnati, and Dayton, OH. No matter how much space you have in your bathroom, we will install the perfect fit. When it comes to a bathroom remodel, it is necessary that you have reliable installers and materials for the job. Our expert technicians install BCI Acrylic's bath products at every job. These products are designed with you in mind. Each shower we install is completely customizable so that you know you are getting the shower you have envisioned for your space.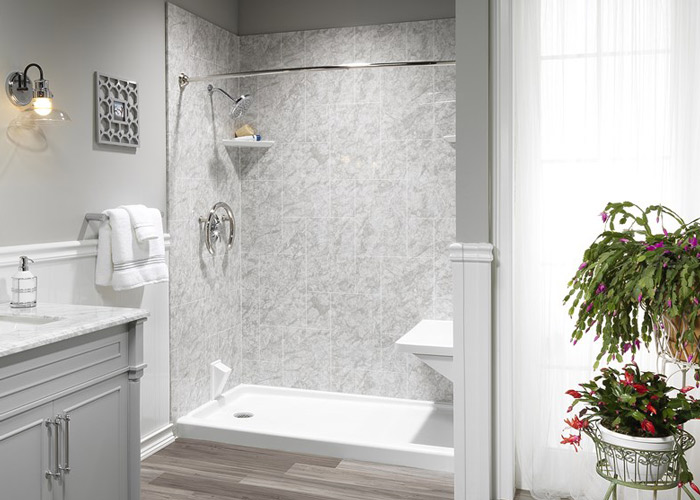 Unique New & Replacement Showers
Whether you are building a new home or simply looking for a shower replacement, we have the tools, knowledge, materials, and skill to install a new shower in your home. The products we use for new shower installations are designed to be long-lasting, durable, aesthetically pleasing, and low maintenance. No matter what style you are looking for, we can provide it. With BCI Acrylic's selection of different showers, you won't have to compromise for anything. Your new shower will be cost-effective, beautiful, safe, manageable, and customizable. Our technicians will install your new shower in as little as one day so that you don't have to wait a long time for your bathroom to be back in commission.
Visit Us at One of Our Locations
We have two storefronts that are located in Pataskala and Dayton, OH. However, our bath remodeling services are available to Cincinnati, Dayton, and Columbus, OH residents. Our durable and beautiful showers are available for you to customize today. The products we use for each renovation are made by BCI Acrylic, a trusted name in the bathroom remodeling industry. We know that every time we receive a product from BCI Acrylic, it will be top-tier in every category. It is extremely important to us that your shower is exactly what you want, safe, and properly installed. Our technicians have been working hard over the years to perform reliable and fast shower installations that our community can count on. If you are ready to invest in your shower, reach out to our team today to get started.
Contact Us Today to Transform Your Bath or Shower