Skip to Content
Bath Remodels You Can Count On
Level Up Baths offers a variety of bath services to residents of Columbus, Cincinnati, and Dayton, OH. Whether you desire a new shower or bathtub, our team will make it happen. Over the years, we have developed the best process for evaluating and renovating bathrooms of all kinds. No matter what your current shower or bath looks like, we can transform it into something that is accessible, safe, and gorgeous. Our services are offered at affordable prices without compromising the quality. We use BCI Acrylic's trusted products for every job we perform. These products come in a variety of colors and designs so that you can customize your bathing space just how you like it. Our family-owned business has been providing bath remodels for years, which has built our reliable reputation within the local communities.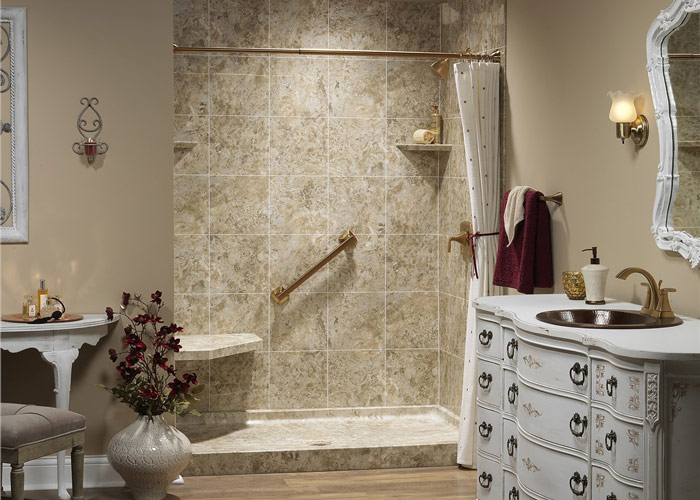 Our Safe & Accessible Bath Services
Bathrooms are often one of the most dangerous places in the home. When you choose us to install your new bathtub or shower, you won't need to worry about safety. BCI Acrylic's products are all made to be safe, secure, and Americans with Disabilities Act (ADA) compliant. This is another reason why we rely on BCI Acrylic's products. All of their designs are made with accessibility and safety in mind, yet they do not compromise the aesthetic. The showers and bathtubs that we will install in your home are created to prevent slipping, tripping, and falling. With us in charge of your bathroom remodel, we will ensure that everything meets the safety standards we have set out.
Choose Us to Remodel Your Bathroom Today
Our team of bathroom renovation experts is available today to discuss your bath and shower dreams. We offer a variety of bath services to those in Dayton, Columbus, and Cincinnati, OH. Our services cover all the important aspects of bathing in your own home. We will take care of the safety, accessibility, and aesthetics of your bathroom remodel. When you choose our team, you can be confident in knowing that the products used in your renovation are durable, reliable, and beautiful. We know how important it is to feel comfortable and safe when it comes to bathing, which is why we use BCI Acrylic's trusted products for every job, no matter how big or small. If you are ready to change the way your bath or shower looks and functions, reach out to our team today.
Contact Us Today to Transform Your Bath or Shower