Skip to Content
High-Quality Bathtubs Designed for You
Are you looking for a bathtub to install in your home? Is your current bathtub not meeting your needs? Level Up Baths provides high-quality bathtubs in Cincinnati, Columbus, and Dayton, OH. No matter where you are in the area, our team of professionals will install a unique, customized-by-you bathtub in your home. We offer a variety of durable and beautiful bathtubs manufactured by BCI Acrylic. We know that each of our customers has different needs when it comes to bathroom renovation. The products we use have been designed for easy installation and complete customization so that you get exactly what you have been looking for out of your new bathtub.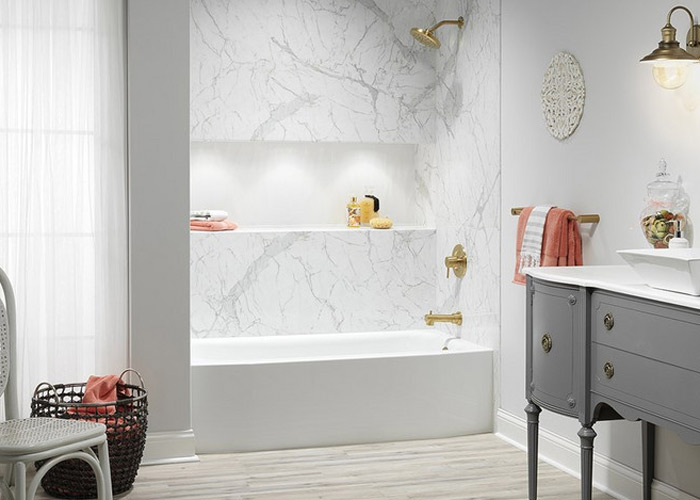 Why Choose Level Up Baths?
When it comes to replacing your bathtub, it is vital that you have professionals on your side. Our bathroom renovation experts possess the skill, knowledge, and equipment to install your new bathtub in a timely manner without compromising the quality of the installation.
Trust Us With Your Bathtub Remodel
Low-Maintenance
Your new bathtub is simple to clean due to its non-porous, naturally mold-and mildew-resistant surfaces.
Customizable Styles
BCI Acrylic's bathtubs come in a variety of colors and patterns for you to choose from.
Durable Materials
The bathtubs that we install are made of scratch, chip, stain, and fade-resistant materials that will last you years to come.
Quick Installation
Our bath installation professionals can install your new bathtub within one to two days.
Double Lifetime Warranty
We stand behind our services, which is why we offer a 30-year warranty to the first owner and another 30-year warranty to the next homeowner.
Acquire a Gorgeous, New Bathtub Today
If you are tired of your current bathtub, or you do not have a bathtub and you would really like one, it is time to reach out to our professionals. Our technicians are certified to install any type of bathtub that you choose. Using BCI Acrylic's products allows us to offer you a wide selection of different colored and designed bathtubs so that you can customize how your new bathtub will look and function. All of the bathtubs that we offer have taken into consideration safety, accessibility, affordability, and aesthetics. When you choose us to install your new bathtub, you will not be disappointed because you will be getting exactly what you need. Reach out to our team today to start planning your new bathtub installation.
Contact Us Today to Transform Your Bath or Shower