Skip to Content
Make Your Bathroom Your Own
In addition to installing showers and bathtubs, Level Up Baths provides additional bath accessories for purchase in Columbus and Dayton, OH. When you visit one of our storefronts, you will be met by friendly staff who are more than willing to help you pick out the different accessories your bathtub or shower may need. When it comes to bathroom renovations, the details are often forgotten. However, the details, such as the shower head and faucet, pull the entire ensemble together. Bathroom renovation is not just about the new bathtub or shower you install. That is why we offer a wide range of different bath accessories for you to choose from. You can further customize your bathroom with the accessories we carry that come in different styles and colors.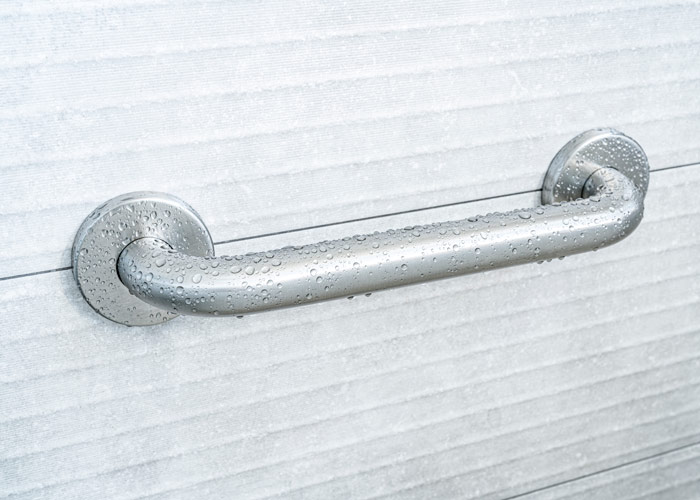 Customizable Bath Accessories
After deciding on the style and design of your new bathtub or shower, it is time to pick out the types of accessories you want. The accessories we carry are vital to ensuring that every need you have is met. No matter what type of bathroom you have, you will be able to find accessories to complement it. The accessories we carry will enhance the style, functionality, and accessibility of your bathtub or shower. Some of the accessories we carry are:
Faucets
Shower Heads
Grab Bars
Safety Seats
Shower Caddy
Shaving Stands
Soap Dishes
Contact Level Up Baths Today
Level Up Baths offers a wide selection of bath accessories for our customers to choose from. With these accessories, you will be able to create the best bathing environment for you, your family, and your unique lifestyle. Since all of our services are customizable, you will be confident in knowing that your next bathroom renovation will be exactly what you want it to be. With our technicians on your side, you will be able to create the bathing atmosphere you have always dreamed of. Every product we offer is high-quality and built to stand the test of time. If you are uncertain about which accessories will go best with your new bathtub or shower installation, our professionals will be able to help you find the perfect accessories for you. Stop by one of our locations in Pataskala and Dayton, OH today, or give us a call.
Contact Us Today to Transform Your Bath or Shower